News
HLR1 - Third Party Pack Released
17 Jun '06
Note 1
: This pack is for HL Rally 1 for the original version of Half-Life.
Note 2
: This pack was produced by a third party, and is not supported by the HLR team in any way.
Tired of classic HL Rally and want to beef it up with a collection of almost every third party map and a few new vehicles? Try this third party collection featuring 5 Gameplay Modes (+1), 55 Courses (42+), 14 Vehicles (4+) and updated manual.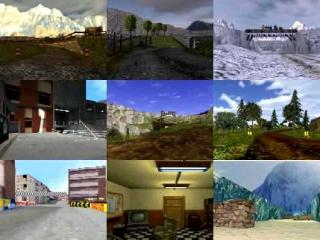 Download:
http://files.moddb.com/2557/download-half-life-rally-beta-110-55-cou/
Thanks mathieu2k5
New Textures
4 Mar '05
The great people at Valve have recently given us access to unreleased textures for use in HLRally:Source. These textures are also planned to be released in the next steam update, for all modders to use. You can see screenshots for a preview of the new textures below: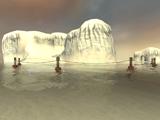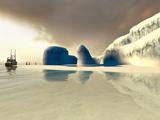 Rc Evolution Update
26 Feb '05
Well since its been a few days since our last post, so I thought I would keep you guys updated on evolution. The area you see in the new screenshot is the start/finish line. This area has changed quite a bit from hlr. I thought with the power of the source engine there was no point in inclosing it all, plus the more open it is, should allow for better game play. At the moment the inside of the cave is still a bit dark, the light spots I am using are not quite working properly.
I am currently now working on the section straight after the start/finish line, I should hopefully have another new screenshot or two within the week.

In-Game Shots
18 Feb '05
During some play testing of HLRally: Source by certain team members, I decided to take a few screenshots for you guys to see. Enjoy!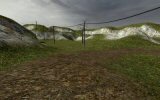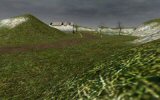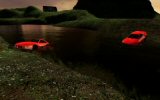 We are also looking for a skilled modeller. If you are interested in contributing to HL Rally: Source, please drop me an email with samples of your work -
fragmented at hlrally.net
.
HLR: Source
4 Jan '05
Over the past month or so, we've been dropping obvious hints to the community that we will be doing HL Rally for Half-Life 2, such as - changing our banner to a logo saying "HL Rally: Source", and announcing it in the forums and IRC.

But no official statement was ever made! I figure, now with the new website, its about time! Yes! There will be HL Rally: Source!!
New Website
3 Jan '05
A skilled web designer, Yavin, has succumbed to the greatness of HL Rally, and thrown up a nice new template for our website. The site is also using a new content manager.